You are here:  
Home >
Location
Location
You will be staying in a calm and quiet location, close to the Botanical Garten.
Even though the hotel is "close to nature" it is located in a central area.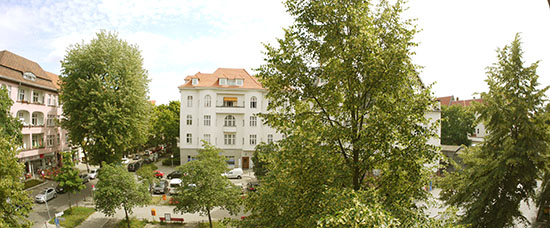 The greatest shopping area of Steglitz, Schlossstrasse, is just 3 bus stops away.
With the

-Bahn (city train/ underground) you can get to the heart of Berlin in 10-15 minutes!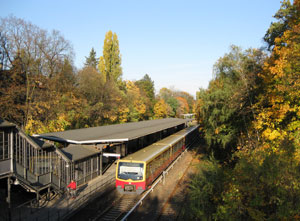 There is a supermarket in the same building open from 7 am to 10 pm. In addition there are several little shops around the hotel, i.e. bakery, greengrocery, flower shop, newspaper kiosk, optician, coiffeur...
The walking distance to Klinikum Steglitz, Free University or BAM is 15 minutes!
As for parking, we are just outside parking or environmental zones (no charges apply).